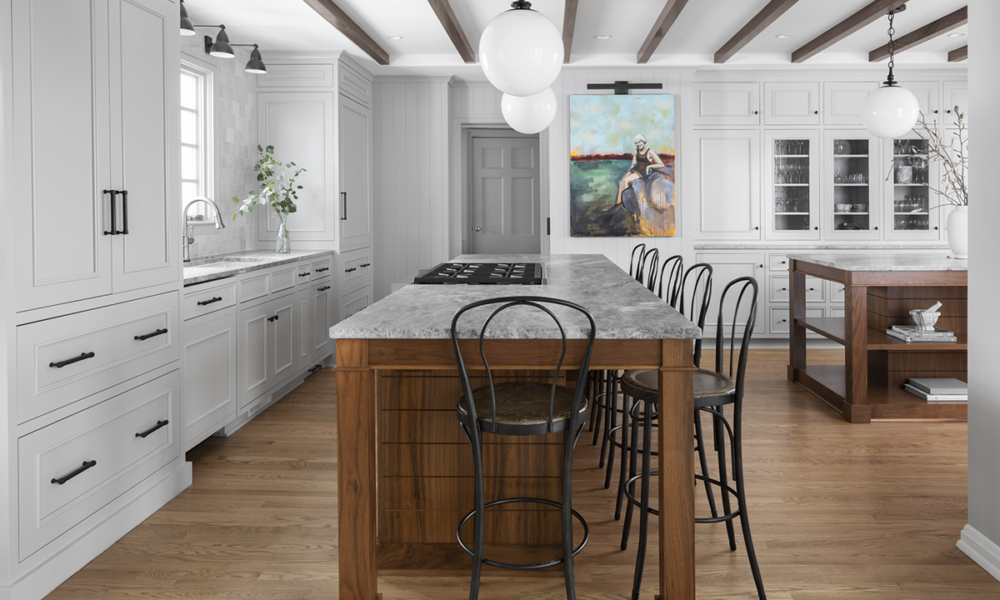 Residential Remodeling
Love where you live – but in need of reimaging the space or adding square footage to your home? The Lakeside residential remodeling and home renovation team is comprised of experts that will help you create rooms that improve flow and function – while also melding your home's existing architecture with modern conveniences and your design preferences.

The Lakeside Difference
The Lakeside team is known for remarkable style, quality and craftsmanship. Our unique partnerships with sought-after interior designers make the process seamless and the space flawless. We will also work with a designer of your choice, too. We pride ourselves on our ability to quickly develop a keen understanding of your home's characteristics, your family's desires and what it will take to make your dreams reality.

Our Remodeling Process
Remodeling is different from new home building in that there are a variety of existing parameters and unknowns prior to beginning and throughout construction. When you work with the Lakeside Remodeling team, you are getting true experts whose focus is remodeling homes for discerning homeowners throughout metro Milwaukee and beyond. 
From architectural design to zoning, interior design to material selection – our experts will guide you through the process and make sure that your needs are met every step of the way.
>> In-home Consultation
Our first remodeling meeting takes place in your home, so you can walk us through your space and ideas. We share our thoughts, and collaboratively discuss how the project could proceed. From our initial conversation with you, we can often estimate the scope, timing and budget, thus allowing us to help you determine feasibility and make modifications as you see fit. Being able to confidently and quickly spec numbers is not typical of our industry and is indicative of our years of experience, knowledge of materials,  and strong partnerships with our crews.
>> Design
This is where your ideas start coming to life. Our architectural design team will define your new space, discuss various options, and give you a sense of how the new space will look and feel. We'll consider function and flow, optimize for natural light, and marry your unique style with your home's character. Regardless of whether your home is a 19th-century mansion or a mid-century modern ranch – our remodeling team will meld its style with your dreams and today's amenities.
>> Construction
Lakeside is a full-service design/build remodeling company. As such, we work with a trusted collection of internal and external partners for our construction projects. We get competitive bids to ensure that our customers get the best quality and the best value – from the right people for the job. Each stage is overseen by the architecture team to ensure continuity and vision.
It's important to note that at the construction phase, some homeowners have pre-existing relationships and choose to bid out the construction on their own. We know and accept this. But keep in mind that at this stage, materials and labor costs are finalized. In some cases, minior design modifications can be made to accommodate budget – sometimes, making small changes can have a big impact on the bottom line.
>> Communication
The value of an open line of communication cannot be understated. Remodeling is a major undertaking for homeowners – not only due to the expense – but having a crew in your home for an extended period of time can be a challenge. With the Lakeside team, from start to finish, you will know when our crews are coming, what they are doing, when they intend to be completed. You will be alerted and consulted if any challenges arise or decision opportunities are encountered. Additionally, you have an assigned project manager who will be your personal liaison throughout the entire project.
>> Completion
At the end of the process, your newly remodeled home is ready for you! We approach every project with the full intention of exceeding expectations: it is our hope that you will find joy in the new space and create memories for generations to come.