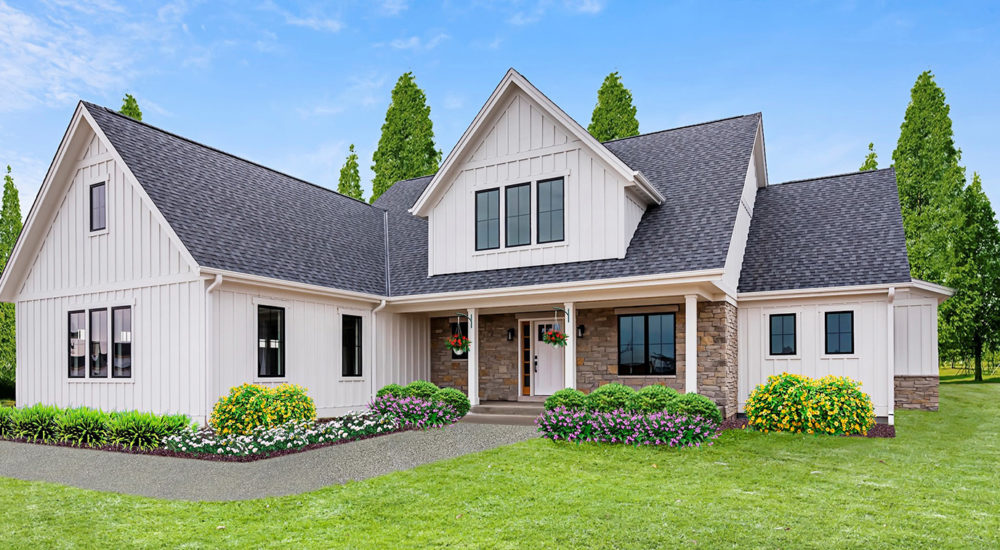 Building your dream home just got faster & easier.
Interested in building a new home – but overwhelmed by all the options and expense of a "custom" build? Our semi-custom home models offer all the careful thought and design of our custom homes – without all the hassle. Save time, save money. Three models are currently available, with the added aesthetic of interior design by Karen Kempf Interiors.
Magnolia Model Home
The Magnolia is a 4-bedroom, 3.5 bath, 3,000 sq. ft. beauty. This new home for sale is the first in a series of collaborations between Lakeside and Karen Kempf Interiors, the highly sought-after interior design company. The modern farmhouse style delights from every angle. This energy efficient home is well-appointed for contemporary living.
Contact us to build the Magnolia for your family!